Helping SNAP Clients Get Home Deliveries
Click these images to get full-size 8x11 inch posters for your pantry.
Starting a Pantry
For a good overview of what you need to do to start or upgrade a pantry or soup kitchen, download a copy of the Soup Kitchen & Food Pantry Best Practices Guide from Hunger Free America.
Here are some NYC resources:
Getting Food Donations
To get started, consider asking local supermarkets and greenmarkets for donations. Here is information about donation requirements for City Harvest, including expiration dates and Good Samaritan laws, which will apply to your pantry as well when you ask for donations: https://www.cityharvest.org/wp-content/uploads/2019/11/FY20-City-Harvest-Donor-Packet.pdf
Donated food is protected by federal and state Good Samaritan laws. See p. 8 in the donor packet.
Bring a copy of this article with you to supermarkets: Excess Food Law Requires New York Supermarkets to Donate to Charity.
How to Ask for a Supermarket Donation
Samantha Telle, ShopRite nutritionist and long-time SIHFT ally, told us how to ask supermarkets (not just ShopRite) for donations.
She said that there are three ways to ask for a donation:
Visit the store's customer service desk in person
Mail a letter to the customer service manager at the store
Email the customer service manager at the store
Note that individual store branches have their own donation budgets, so you need to talk to your local store (except for holiday distributions, which go to Mary Santoro or other designated point person).
Store #109 ShopRite of Forest and Richmond (718) 982-8662. Customer Service Manager Leann.
Store #112 ShopRite of Veterans Road (718) 948-4945. Customer Service Manager Lexi.
Store #114 ShopRite of Hylan Blvd. (718) 568-4560. Customer Service Manager MaryBeth.
Samantha said that you need to be very specific about what you want, how much of it, and when you want to pick up the donation. Include any flyers about the event.
For example, "My name is Jane. I'm having an event with 600 kids on Saturday two weeks from now. I need apples and chips, and I want to pick it up Saturday morning at 9 a.m. This is my contact information."
Tell the manager about your organization and your event, and the best contact person and his or her contact information. You will be asked for a 501(C)3 letter and EIN.
Send your request two or three weeks ahead of time for small events and general or common items. Something specific—like loose-leaf paper--takes at least 30 days to set up. "The reason why we ask you to do it ahead of time is because we need to make sure we can get whatever the product is for you. But also, all of the requests go to our owners, so they get approved or denied or tweaked in some way. If they can't get you what you want, they'll offer you something else."
What you can ask for
Gift cards are an option. ShopRite gave local nonprofits gift cards this year instead of turkeys or chickens—clients can use the cards to buy their own food according to their own preferences (see the survey above).
ShopRite has a community calendar. You can ask to table at the store—set up a table at the entrance and ask shoppers to buy and donate particular products.
You can ask for day-old bakery items the day before you need them. For example, to pick up Monday night items, call on Monday to pick up on Tuesday morning.
Note that produce may not be available at your favorite supermarket for donations. ShopRite's old produce goes to farms either to feed animals or for composting.
Get Donated Food from Restaurants and NYC
Rethink Food partners with restaurants and food establishments to prepare meals for communities with food insecurity. Since its launch in April 2020, Rethink has partnered with over 100 food establishments in New York City, Chicago, San Francisco, Nashville, Washington D.C. and Miami. For an overview of Rethink Food, click here.
They have a few restaurant partners on Staten Island and they're looking for more (click here to sign up). If you're a pantry, click here to sign up to receive food.

Contact the director of Rethink Certified at laurenk@rethinkfood.org and 646-535-3093.
donateNYC: The Department of Sanitation of NYC has a food rescue program as part of donateNYC. This website lets donors post listings of available food, and an algorithm notifies the nearest eligible pantry that the food is available.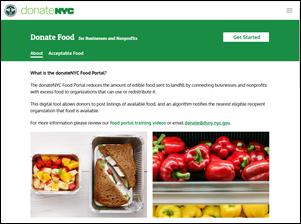 To sign up as a donor or to receive food, register at https://www1.nyc.gov/assets/donate/site/DonateFood/About.The site also has a directory in the form of a map that lets anyone see what's available nearby. See https://www1.nyc.gov/assets/donate/site/Directory.


How to Ask for Income Information without being Intrusive
TEFAP, The Emergency Food Assistance Program from the USDA, requires food banks to report on numbers of eligible participants receiving their food. In turn, the food banks (Food Bank for New York City and City Harvest) require pantries and soup kitchens to check income eligibility. At a recent SIHTF meeting, pantry leaders said that their teams find the income questions intrusive and asked if anyone had a better way of getting the information.
Rev. Troia suggested that instead of asking about income, pantries can ask whether the clients have enrolled in programs that have already vetted their incomes. If they say yes, then they meet the criteria.
Here are the programs that New York State accepts as proof of income:
Supplemental Nutrition Assistance Program (SNAP)
Women, Infants, and Children (WIC)
Food Distribution Programs on Indian Reservations (FDPIR)
Temporary Assistance to Needy Families (TANF)
Medicaid
Free and Reduced School Meals
Supplemental Security Income (SSI) for people with disabilities
For more information about the requirements, see TEFAP – Local-Level Record Keeping Requirements (Revised) and Requirements for Foodbanks in New York State.
Free Condoms and Safe-Sex Classes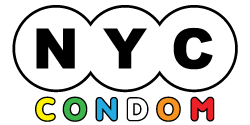 The NYC Department of Health and Mental Hygiene offers free condoms for pantries to distribute. Also available are free safe-sex classes.
To order condoms and to see the types of condoms available, create an account at https://nycdohmh.force.com/nycap/welcome. To request classes, go to https://www.surveygizmo.com/s3/4865213/NYCAP-Collaborate-with-NYC-Condom-Availability-Team?id=website
Sign up to Get Fresh Produce from Backyard Gardeners
"Backyard gardeners grow, on average, 240 lbs of extra food each year and they will give some of it to pantries," says Gary Oppenheimer from AmpleHarvest.Org, "if they know when and where to drop it off." He encourages Task Force members to sign up: https://ampleharvest.org/food-pantries/.
Writing Grants
From Rev. Terry Troia's Grant-Writing Workshop on 8/8/2022:
Immigration & Census Scams
The Immigration Affairs Unit of the Office of the District Attorney, Richmond County, wants you to protect yourself against scams:
SIHTF Poster
Click this poster for a printable & shareable PDF
Survey: What Clients Eat at Thanksgiving
One of the questions that came up in our September meeting was whether everyone wanted turkeys and what other foods they looked forward to on Thanksgiving. The results may make it easier for pantries to plan their offerings and buy or get donations of a wider variety of food.
Christopher Dowling, director of the Staten Island Community Partnership, ran a survey that asked his clients what they ate or preferred for Thanksgiving meals. He received 74 responses (4 in Spanish).




Here are some of the results:
64 people had a special Thanksgiving meal, and 4 said they did not.
53 people usually had a turkey; 12 did not.


Some of the additional side dishes were:
Roasted vegetables
Corn spoon bread
Stuffed artichokes, stuffed mushrooms, creamed spinach, asparagus, wild rice and cornbread.
Corn Souffle, Pigeon Peas & Rice, Pasteles (vegetarian & chicken), Roasted Vegetables, Butternut Squash Soup
Rice, plantains, salad, macaroni salad
rice and beans as well
Collard Greens, Rice, a secondary meat for non-turkey eaters, apple pie, cream cheese pie and green beans
Pork shoulder (pernil) is always at my table, arroz con granules, sweet potato casserole, cornbread, stuffing so I would say there is always a mix of different cultures at my table from Ghanaian, to Puerto Rican, to southern Black American as well as the traditional stuff turkey, cranberry etc., potato salad, etc.
congri -- which is white rice with black beans, cooked together; pastelles, a Caribbean/Puerto Rican staple during the holidays
Pasteles, arroz con gandules, acapuria, empandas, bacalado
Collard greens and a different meat besides turkey.
Turnips, brussel sprouts, apple pie, pecan pie
Enchilado
The clients' cultural backgrounds were:
African American
Puerto Rican
Italian American
Irish American
Latinx
Dominican
American
Colombian
Honduras
Jewish
Greek, Irish, Italian
Mexicana
Southern
Caribbean
Lebanese (Arab)
Liberian
Korean
Chinese
Recipes
To learn how to buy and cook with local fresh food, contact The Teaching Kitchen at Lenox Hill Neighborhood House.
Inexpensive Recipes
Here are links to sites with generally healthy and inexpensive recipes.
International Recipes
Since many clients are immigrants, you might want to provide recipes from many cuisines and in multiple languages.
For recipes in other languages, search Google using that language's word for "recipe." For example, use "receta" to find Spanish-language recipe sites or રેસીપી for Gujarati-language recipes.
Translations
Translations when you have to do it yourself
To translate material mechanically when you don't have access to a translator:
Write your recipe or text in simple language
Copy and paste it into Google Translate.
Click the Swap button--the two arrows in the center of the translation box--and see if the translated material translates back correctly.
Adjust the original text until your translated-back text is correct. Then you can trust that the translation will be understood by the person reading it in the second langage (although it may not be perfect or idiomatic).
Accessible Recipe Sites
American Foundation for the Blind has a page about accessible recipes, with links and help using a screen reader with the recipes. One of their suggestions is the Yes Chef! recipe app for blind cooks (or anyone who wants to listen to instead of read a recipe).
Other websites are:
Recipes for People with Dyslexia, Autism, and Low Literacy
Jamie Oliver has dyslexia, which hasn't slowed him down in his career—if anything, he says the condition has helped him succeed (see "Jamie Oliver is right: people with dyslexia really do look at things differently."
However, dyslexia makes reading recipes difficult. Some chefs have developed recipes that are formatted to be easy to follow and have strong images. For example, see Easy Read Recipes by Leanne Foreman.
The Autism Helper has a page on developing recipes for people with autism. Other strategies for the autistic, dyslexic, or low-literacy chef are video and audio recipes and recipes that primarily use pictures rather than text.
Also see Paths to Literacy's Visual Recipes for Non-readers for a variety of resources.
Health NYC Department Nutrition Education Resource
Contact information: eatwell@health.nyc.gov.
De-escalating Conflict
Elaine Smith, LCSW, Staten Island mental-health professional, provided this handout, De-escalation with Dignity, on reducing conflict at pantries. Use it to train your volunteers.
2022 Visioning Projects
A small group of members held visioning meetings in December 2021 and developed a set of suggestions that fall into these categories:
Outreach
Governance
Volunteer management
Communication among pantries
Outreach Proposals
Need publicity for more donations and more anti-poverty services: Need remains high, especially now that Get Food has ended and donations have declined. Facilitate collaboration with community organizations that provide services—health, access/enrollment to public benefits, etc. "Not everyone can be a hub, but everyone can be connected to resources." Community-wide forum/event with all resources invited. Maybe BP can sponsor?
How you can help: Help organize a forum. Talk to another organization you're a member of.
What else?
Get more people to the table: People with good connections can invite School Food, Giving Circle, health organizations; join NY Equity Coalition, NYC Food Alliance; COAD, LTRO, SINFPA. Need volunteers to go to Equity, Food Alliance, COAD, and SINFPA meetings and report back.
How you can help: Talk to another organization you're a member of. Go to meetings and report back.
What else?
Pantries need better publicity to let clients know they are open, what is provided (grab-n-go, hot meals, bagged groceries), hours of operation. Suggestion: Create flyers advertising emergency food programs by neighborhood.
How you can help: If you're a graphic artist, create the template. If SIHTF gets a grant, act as a fiscal sponsor.
What else?
Clients don't have access to computers so can't see pantry list. Add a QR code to the pantry page; make sure it prints out with the list; make a poster with the QR code.
How you can help: If you're a graphic artist or hire graphic artists, create the poster. If SIHTF gets a grant, act as a fiscal sponsor.
What else?
Politicians and others like church groups don't understand food needs on SI: They might want to help but don't know the need. Create FAQ on food insecurity and food need on Staten Island. Information is available, it just needs to be collated and posted on website. High school or college project? Or maybe AmeriCorps?
How you can help: Find some students. Create the FAQ as a school project.
What else?
Pantry members don't come to meetings: Use text messages instead of emails. Ask college students to help set up a texting system; involve Plentiful? SCORE may have a volunteer who can help with this and other communication tools such as social media.
How you can help: Research texting programs. Write a grant to pay for a commercial program. Find an organization with a texting operation we can piggyback on.
What else?
Create simple flyer for pantries highlighting why they should join SIHTF: what's in it for me, when meetings are, where? Look at current flyer, simplify. Have trusted "friends" share the flyers, volunteers to hand-deliver to pantries.
How you can help: If you're a graphic artist or hire graphic artists, create the poster. If SIHTF gets a grant, act as a fiscal sponsor. Deliver or mail posters to pantries and other organizations.
What else?
Have more guest speakers, purposeful agenda: Create a list of topics and speakers. Schedule speakers.
How you can help: Find out what pantries and related organizations are interested in. Find speakers.
What else?
Increased need for prepared meals: Help publicize change to SNAP that allows restaurants to accept benefit. Create flyer, add to meeting agenda, website.
How you can help: If you're a graphic artist or hire graphic artists, create the poster. If SIHTF gets a grant, act as a fiscal sponsor.
What else?
New pop-up pantries need help/guidance: New pantries can benefit from the experience of others. Connect new pantries with a mentor from an established pantry. Offer additional workshops.
How you can help: Offer to act as a mentor. Set up regular learning tours of your pantry. Set up trainings or publicize other organizations' programs.
What else?
Info packet for getting donations: We want to create a complete food-donation packet that pantries can take to supermarkets, grocery stores, and bakeries. New York State law requires food stores to donate excess food to pantries, but many stores and pantries don't know about the rules. Note: Citizens Committee grant application is in the works.
Most of this information is on the website already but it's general and needs to be customized for Staten Island. We want to develop an attractive, easy to read handout and tax donation form that pantries can take to stores to ask for donations. Part of the packet would be a cheat sheet for the pantries on who and when to ask, based on information from ShopRite's nutritionists.
How you can help: If you're a graphic artist or hire graphic artists, develop the artwork, text. Find student volunteers to create the packet. If SIHTF gets a grant, act as a fiscal sponsor.
What else?
Cross-Pantry Communication
We need to coordinate better: We can't easily connect organizations that want to donate food and services to pantries. Suggestions: Set up a clearing house of some kind. Share best practices between pantries. Collaboration--resource check for community, see who's got what to share. Organize holiday distributions.
Better coordination and communication between pantries: Create pantry swap group or pantry coalition--pantry staff can choose to join and exchange information, contacting each other directly when need for specific food items/assistance is needed or a surplus of food is available. Note: Citizens Committee grant application is in the works.
How you can help: Research ways to swap information online, via text, or on the phone. Set up and test one or more systems.
What else?
Governance
There is no steady set of managers and committee members, and the structure is not clear: Restructure current board, get commitment from existing board members to remain in their roles, nomination/election to fill vacant roles. Clearly defined responsibilities. Set Executive Board meeting schedule. Create additional working committees such as Communications Committee, Volunteer Committee, Food Sourcing/Donations Committee. Look into creating a nonprofit, which will require officers and a board and bylaws.
How you can help: Establish new board. Can get support (even if temporary) from Terry's AmeriCorps or International volunteers. Get committed committee chairs and members.
What else?
History and organizational memory is missing: Write up Rev. Terry's history and post on website. Someone can draft the history using the meeting videos, get feedback from Rev. Terry, and get input from others (Jack Martz, for example).
How you can help: Collect the information, interview Rev. Terry to get her information. Write up the history for the website.
What else?
Grants are available but no one has time to write grants: Get a dedicated grant writer or grant advisor. Whenever possible, ask as a collective instead of as individual pantries. Requires dedicated staff. AmeriCorps Seniors (Tami) may be able to find a volunteer grant writing assistant.
How you can help: Volunteer for or lead a grant-writing committee. Provide grant-writing workshops (Rev. Terry does this but additional trainers could be helpful.)
What else?
Volunteer Management
Some volunteers are only interested in distributing food; don't alienate them. In everything the Task Force does, include people at all levels and capacities.
How you can help: Add as a touchstone to all decisions.
What else?
Can't easily connect volunteers who reach out to SIHTF to pantries or events: Set up a volunteer clearing house or coordinate with volunteer orgs such as RSVP and NY Cares. Create a Volunteer Committee that can connect people that want to volunteer with programs that have self-identified as needing additional help. Maybe shared Google doc that programs update as their needs change. Volunteer committee could also create "meaningful service" program for youth looking to fill community service requirements that includes "orientation" on food insecurity, dispels stereotypes of who is food insecure, provides safe volunteering training to address COVID concerns.
How you can help: Join the Volunteer Committee.
What else?
Support for pantry workers: Employees of emergency food organizations shouldn't be in poverty themselves. Pantries shouldn't have volunteers doing work that could be done by a forklift.
How you can help: Advocate for funding for infrastructure and salaries as an allowable cost in grants. Work with Food for All.
What else?
Addressing Multicultural Clienteles
Clients have many languages: Provide training on using Google Translate, etc., on smart phone. Ask Wagner College international students to write up help, create online training class? Note: Citizens Committee grant application is in the works.
How you can help: If you're multilingual, create flyers and other information in your other languages. Develop methods anyone can use to create serviceable translations. Show people how to use translation software on their phones.
What else?
Clients have unique food preferences/needs based on cultural and religious restrictions: Pantries can request donations that match their clients' needs. Share results of SICP survey about what people eat at Thanksgiving.
How you can help: Work on the donation packets to bring to grocery stores. Create translated packets. Set up and run diversity trainings.
What else?